GEODESIC DOME
Kreate developed together with Infinite Universe a geodesic dome for their music event in the heart of Mechelen city.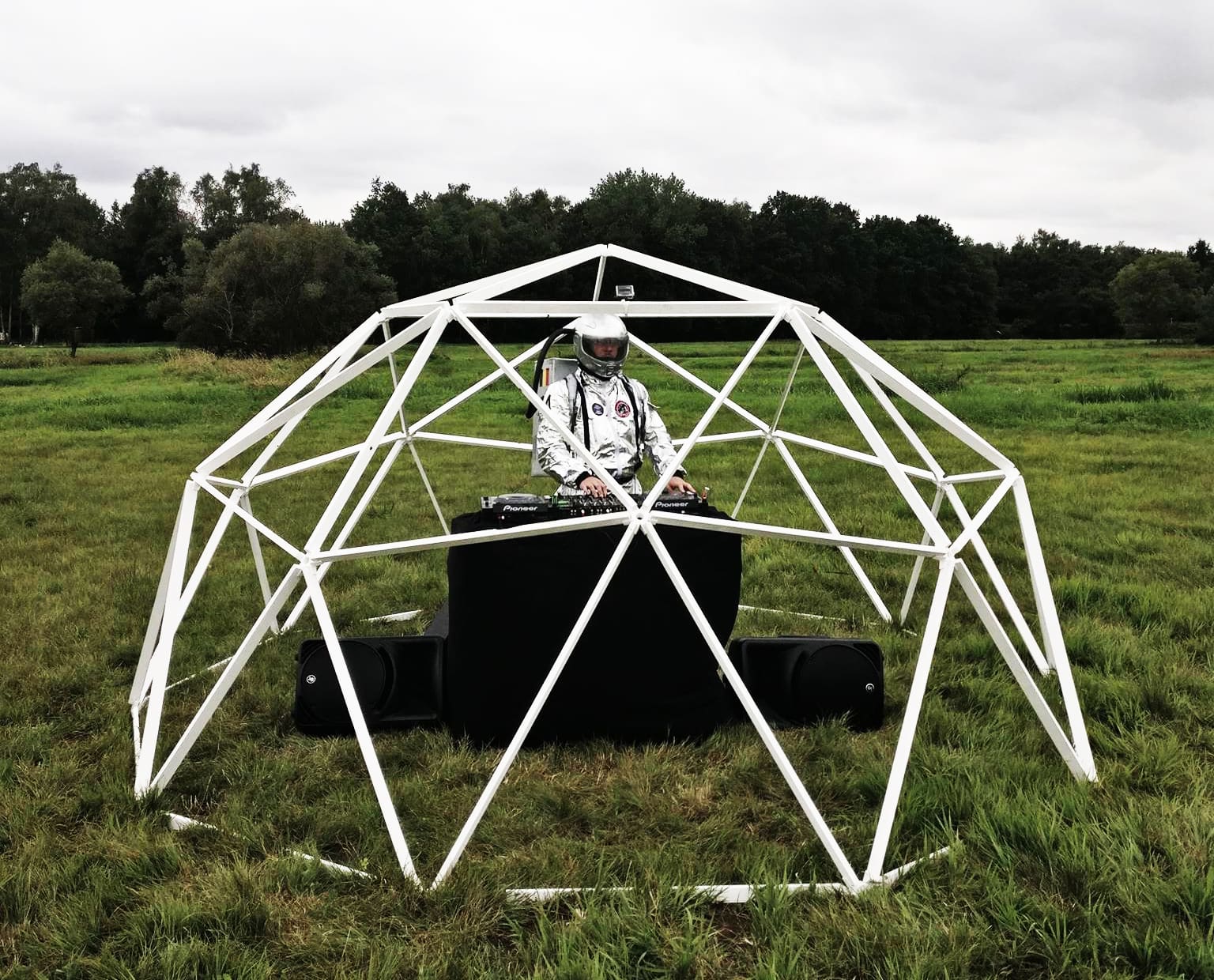 PROJECT INFO
A musical journey through time and space was the main theme of the music event Infinite Universe 2019, held in the heart of Mechelen. The decoration was a crucial  aspect for the music event to bring their theme alive. With this theme in our mind, our designers started developing a geodesic dome that can be seen as a spacelander. During the event, the spacelander was used for a small-scale preparty and ticketbooth. The joints were designed by our team and completely 3D printed, while the beams are made from timber wood.
• Client: Infinite Universe
• Date: September 2019
• Dimensions: 4,00 m diameter
• Printtime: 216 hours (9 days)
• Printed material:  2,8 kg PLA filament & white painted timber wood.