ARCHITECTURE & INTERIOR DESIGN
INTERIOR LETTERING PHARMACY
As owner of a business, you take the look and feel of the space very seriously. Use of materials, color, style: it creates additional opportunities for  potential customers to make the decision of entering the store, or walking past. When Sermeus pharmacy in Hofstade decided to remodel their entire building, they wanted to go all the way and include design lettering in the interior. In cooperation with ARAS Architects, the exterior facia was redone and the interior got a full make-over with a fully custom design. However, there remained one issue to tackle.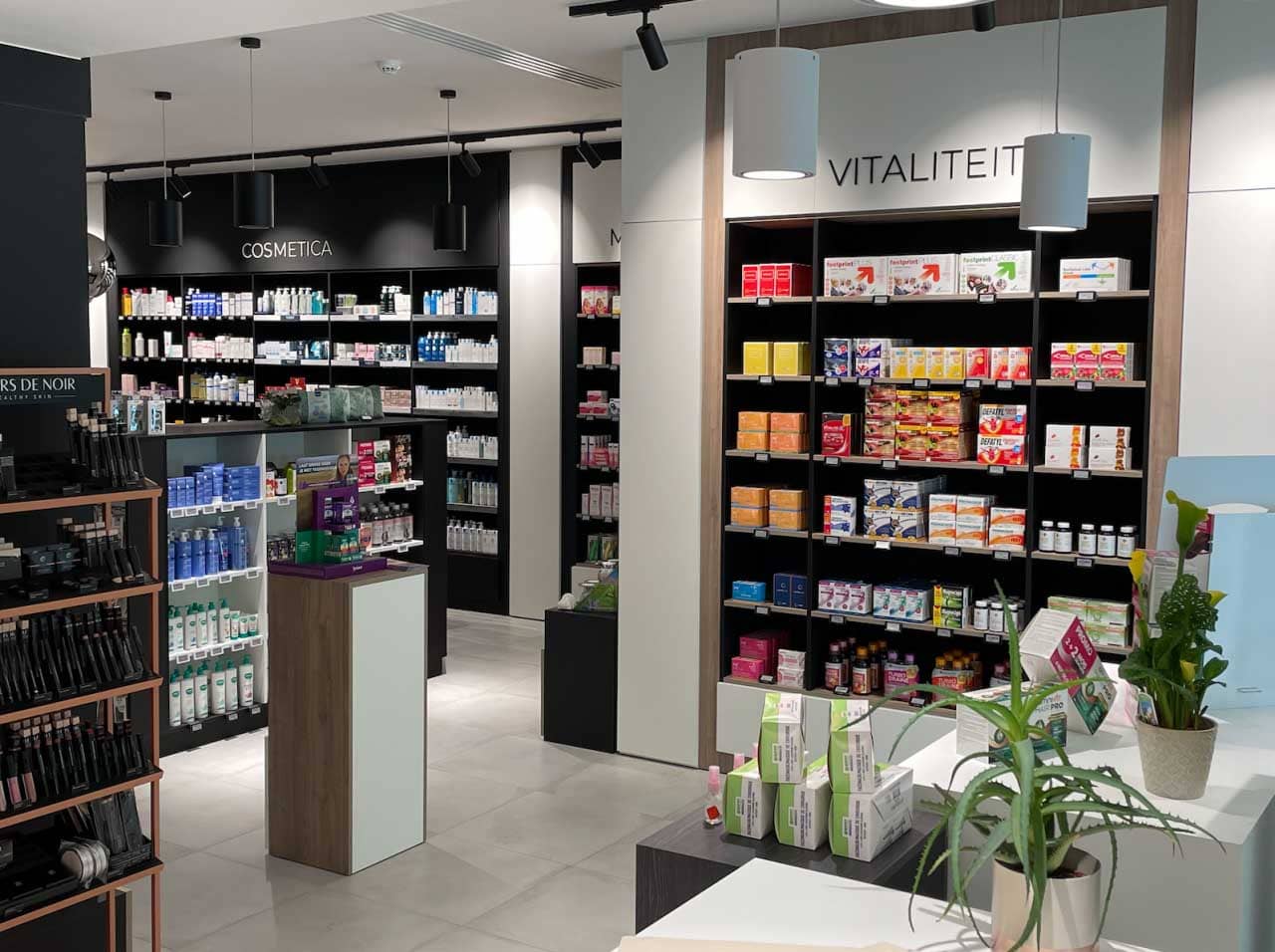 There are a lot of products being sold in one single pharmacy, and they all need to be easy to find. Sermeus wanted custom labels on the drawers to take care of this issue in a way that would fit with the overall remodeling. Creating custom lettering by  woodmilling or by using metal CNC is quite expensive and time-consuming. By the time this decision was made, the set deadline for the grand reopening was too close by to pull this off. 
ARAS Architectenassociatie contacted us, wondering if we could provide a solution to this issue. A challenge to our hearts! We set our priority to deliver custom labels that fit in perfectly with the new atmosphere inside, within a tight deadline, at significantly lower cost than woodmilling or metal CNC. 
As font, we went with Montserrat Light. In black and white, this light and elegant lettering fits well with the modern atmosphere, and gives the design lettering a contrast against the surfaces of the built-in drawers. 
To ensure a quality feel, matching the new interior, Sermeus opted for labels with a smooth top surface. We carefully selected an UV-resistant material, so that the white lettering doesn't turn yellow from extensive direct sunlight exposure. In guarding the time and price aspect of the project, we configured the printer to 'iron' the top layer smooth with it's hot printing head. The programmable function not only ensures a perfectly smooth surface, it also saves a lot time and money by eliminating post-processing by hand after printing.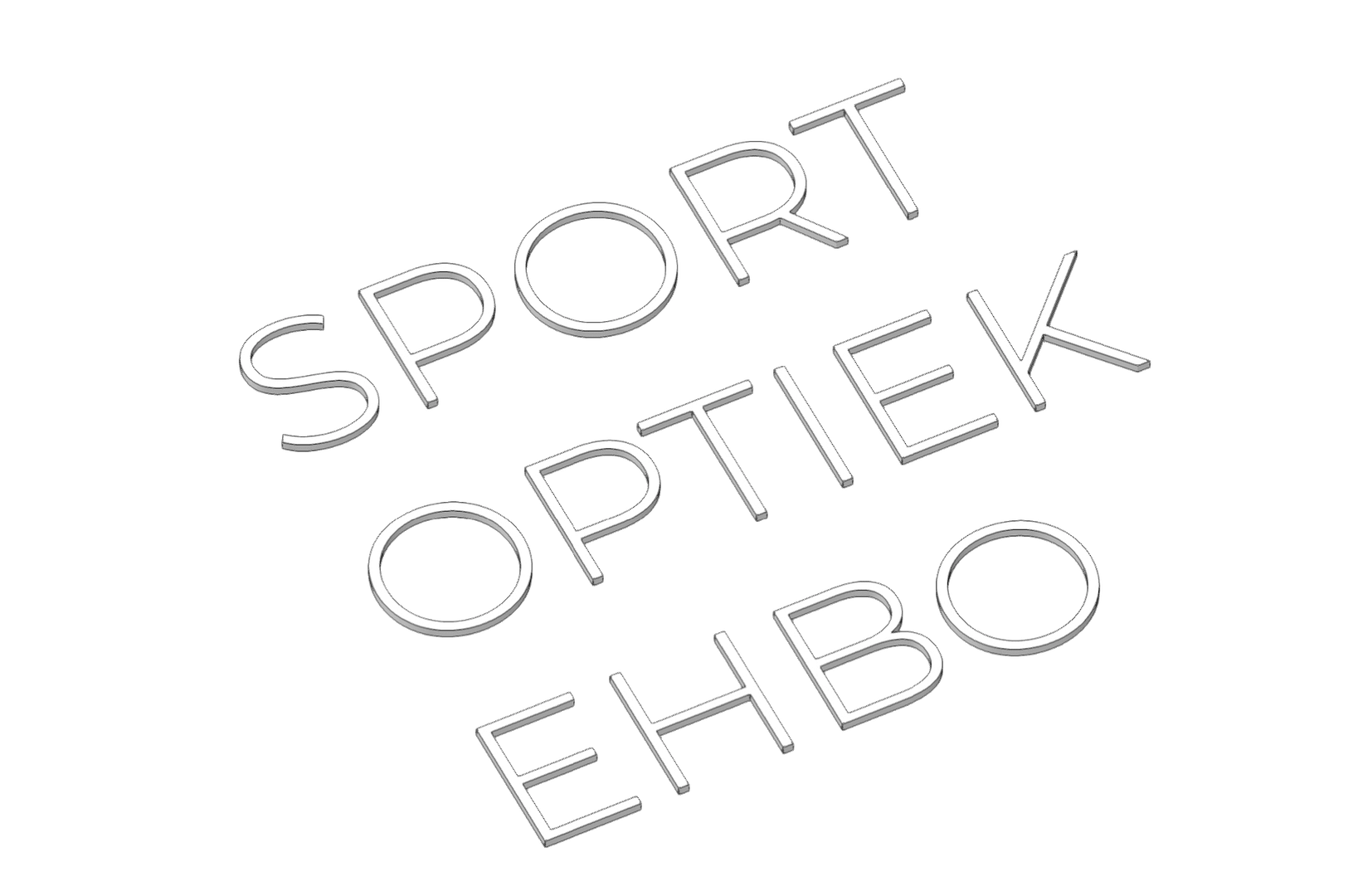 After getting the design and materials right, the process of printing the letters kicked off. In only one week all 144 letters needed were printed and delivered to the pharmacy in Hofstade, finishing the remodeling project within the deadline and at a lower cost than originally planned. 
Would you like to spruce up your interior space by adding custom elements without breaking the bank? Get in touch!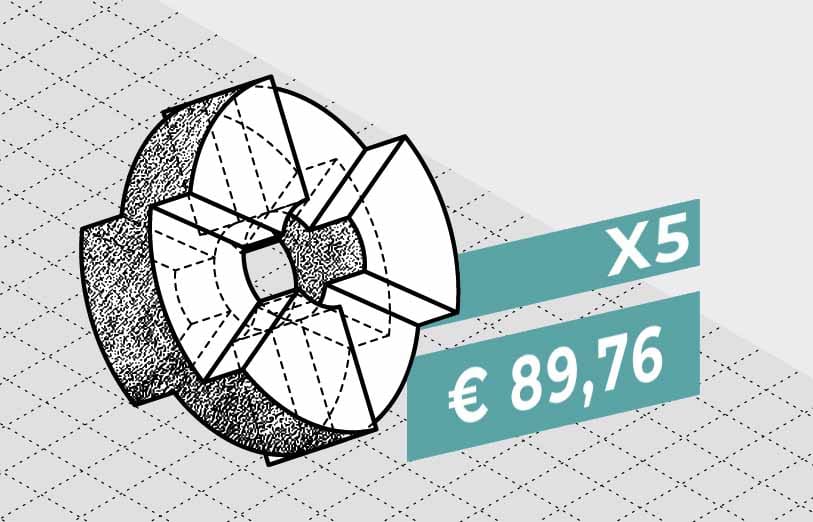 Get in touch with us about your creative idea, a starting outline or even a finished 3D model for a free quotation!