SINT-ROMBOUTS TOWER
Because the co-founders of Kreate are born and raised in Mechelen, we wanted to showcase a beautiful piece of architecture of the city in a give-away marketing campaign. We designed our very own scale version of the Sint- Rombouts Tower and were able to make 4 lucky individuals very happy with their own little piece of key Mechelen history.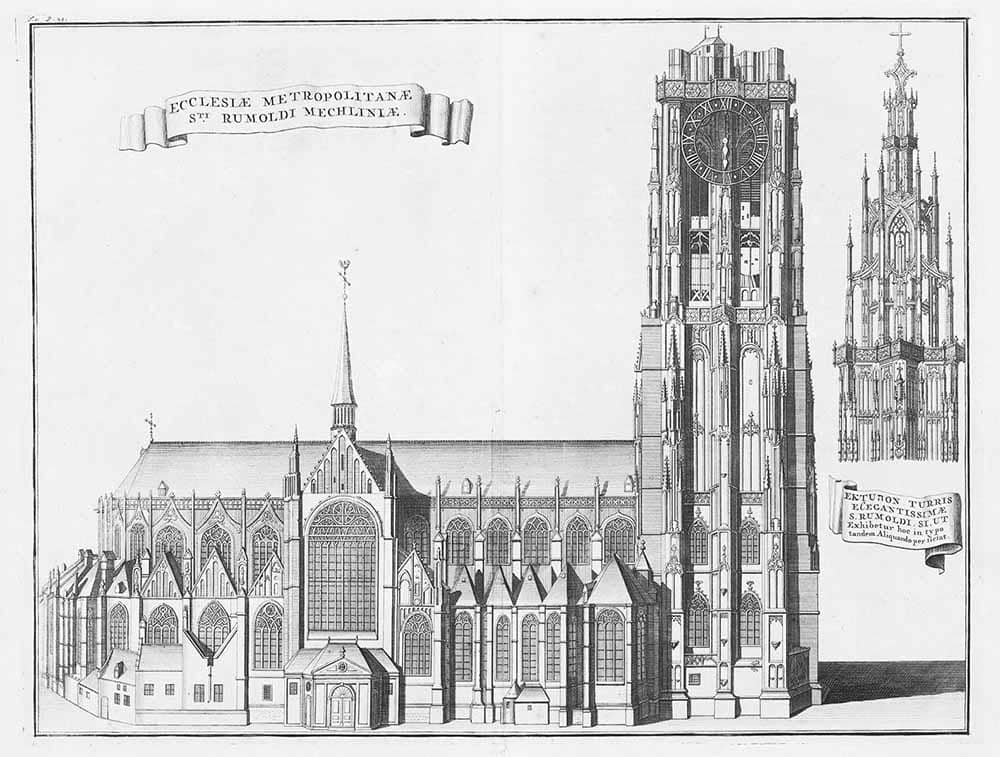 Our co-founders are not the only enthusiasts of Mechelen! A few months after our give-away campaign, we were contacted by Luc Michiels. He owns the private collection centered around the Sint-Rombouts Tower, and wanted to put a scale model 4 times higher than the original one in his museum.
II. Designing the Sint-Rombouts Tower
In order to preserve details, we didn't just want to upscale the original model to the desired height. Luc was initially not convinced so added detail was necessary, as it came at a higher cost. As we were completely convinced about the added value, a redesign would offer at this level of upscale, we offered to work with a 'minimum viable design' approach. We redesigned a part of the tower and printed it, in order to show the added level of detail we were able to offer with a total redesign on the desired scale.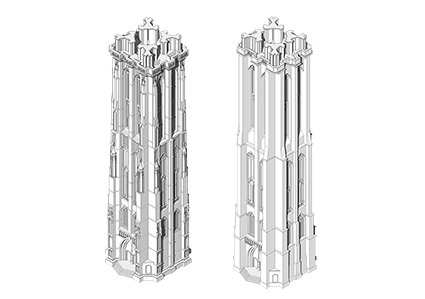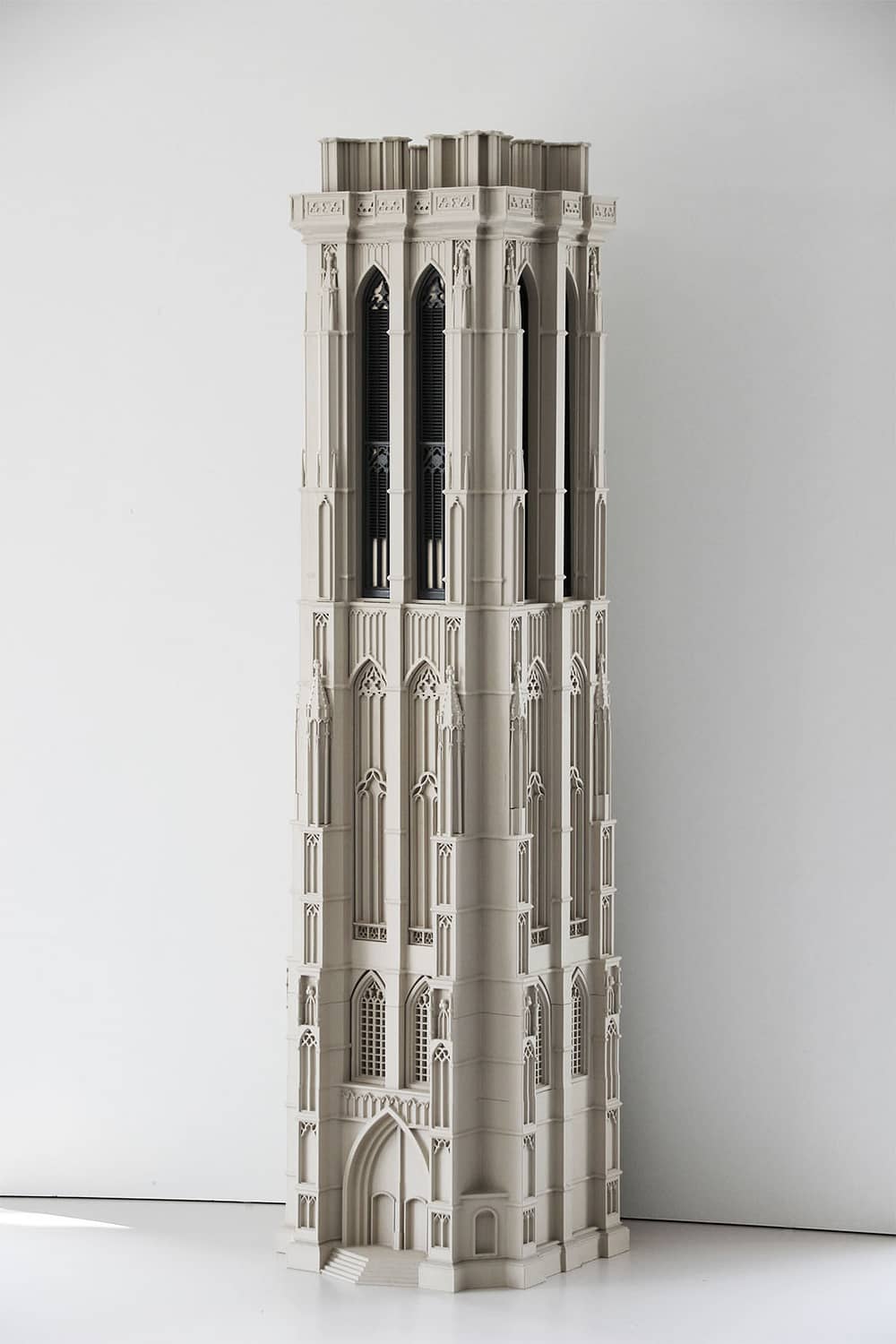 He was blown away with the results, and immediately approved the redesign of the rest of the Sint-Rombouts Tower. The added cost was well worth the enormous increase in detail, and did not blow up the initial set budget. Next to that, a can-do attitude, end-to-end in-house service and fast, transparent communication between us and the customer allowed us to maximize our added value.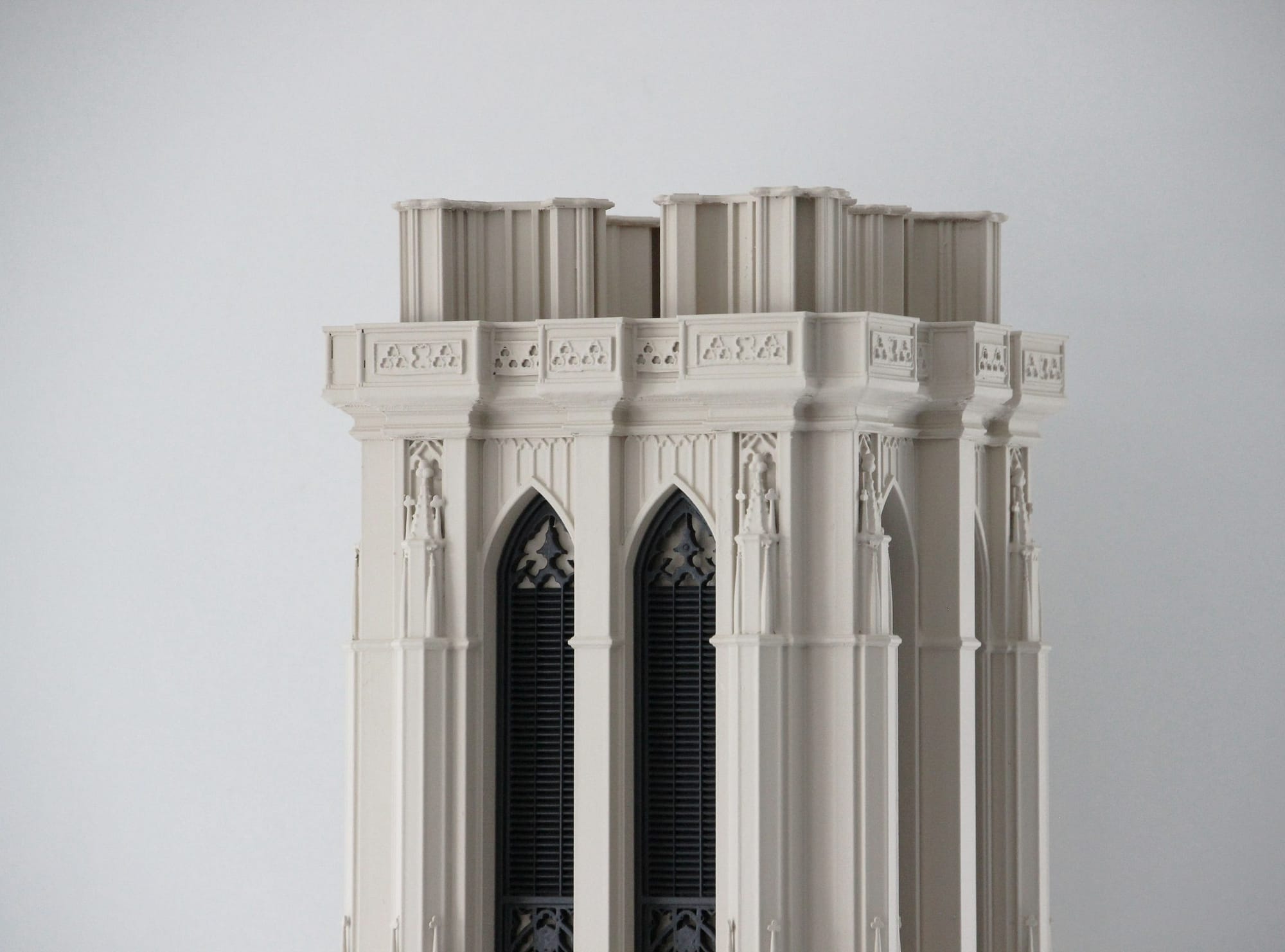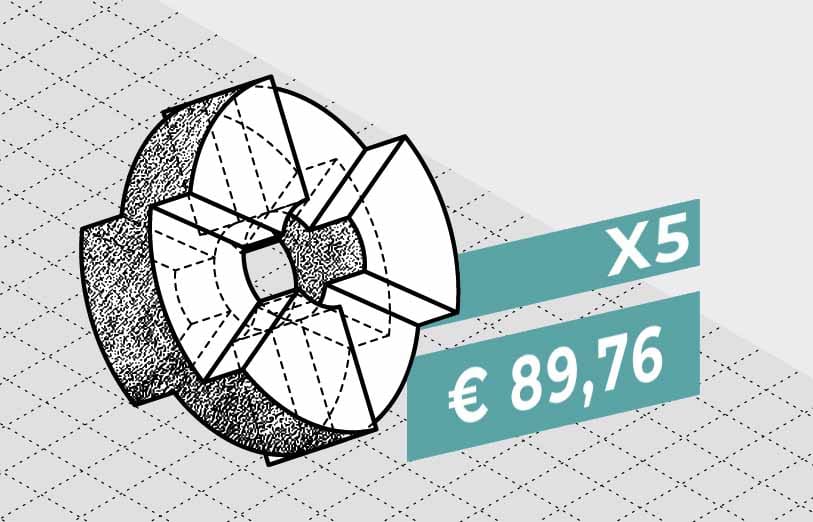 Get in touch with us about your creative idea, a starting outline or even a finished 3D model for a free quotation!