PRODUCT DEVELOPMENT FOR BRANDING & MARKETING
DE ROSSE LAMP
When we were contacted by Mutant – a Belgian creative agency – to create a crazy, totally unique lamp based on the head of one of StuBru's hosts, our creative juices began to flow at once. There was one big challenge: meeting the deadline for the project came close to impossible to achieve. So how did we approach this project?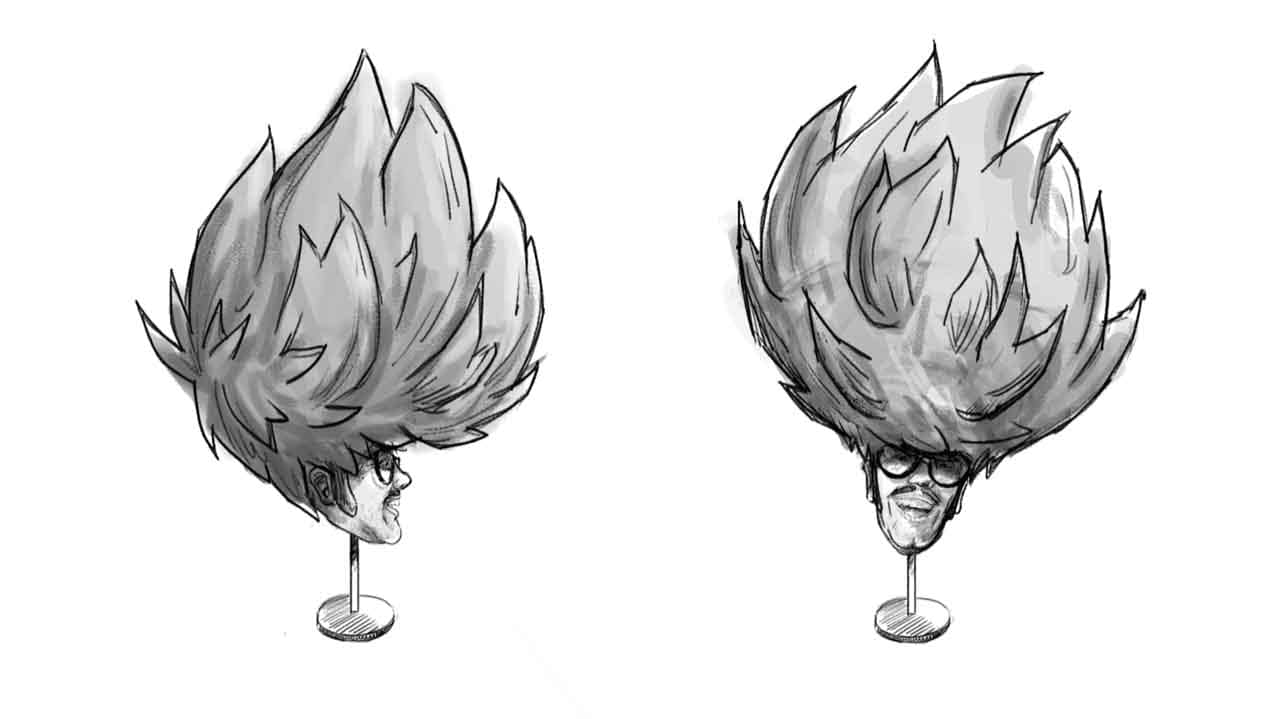 Mutant came to us with an initial 2D sketch of what they had in mind. It was a good start, but getting to a completed 3D model is a little more complicated than most people think. In order to stay on track, we implemented a fast line of communication, sometimes into the later hours of the day. Perfectly representing their original vision and keeping an eye on the approaching deadline were our two main priorities. (2D sketches are property of: Volstok & Mutant.)
Next to 3D designing the entire hair concept, we added some visually unique touches to the outer layer, to make the lamp stand out as much as possible when lit. We experimented with many different colors in order to achieve the right color scheme. Shadows and highlights with just the right amount of opacity were perfectly calibrated to give an overall wow-effect. We even shortened the original lamp fixture in an effort to optimize the end product and get everything in balance.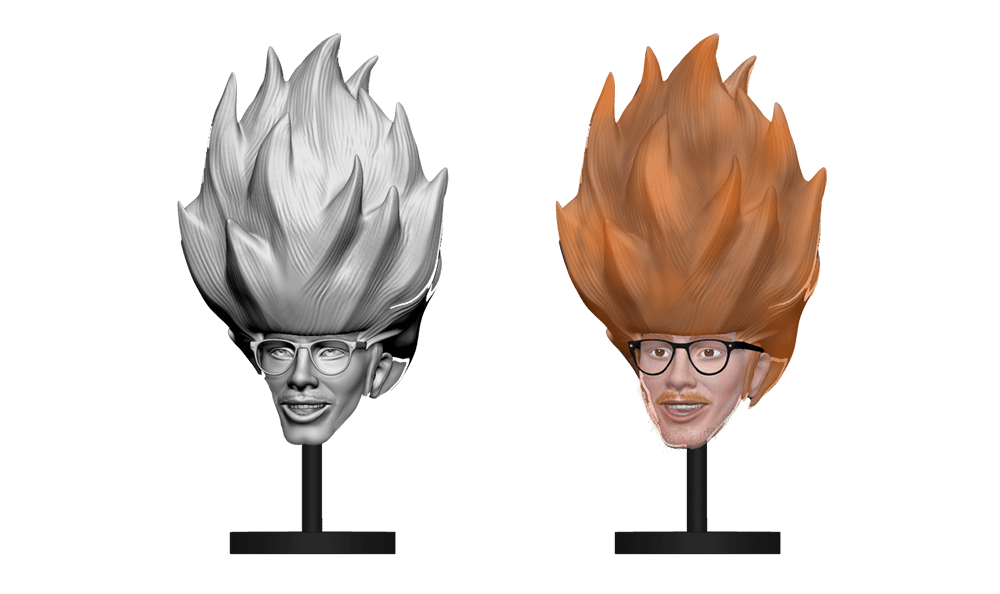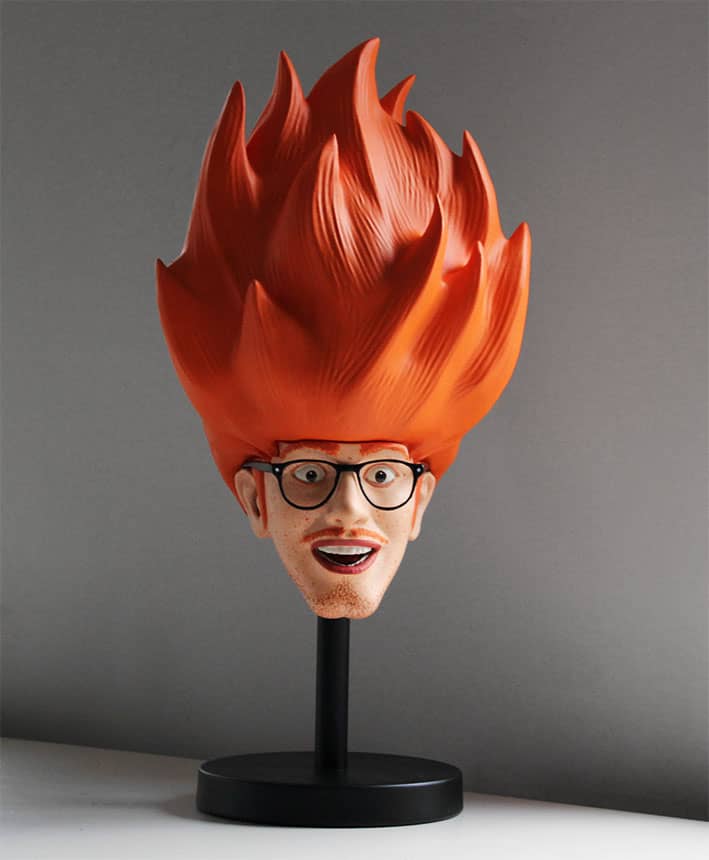 In the end, we were able to bring a top-notch and completely unique product to life that, without 3D printing, would have never been feasible to produce 10 of these extraordinary night table lamps. As added value, our personal and structured approach made sure the initial project deadline was met, within budget. We are only happy if we can be proud of the finished product and process along the way!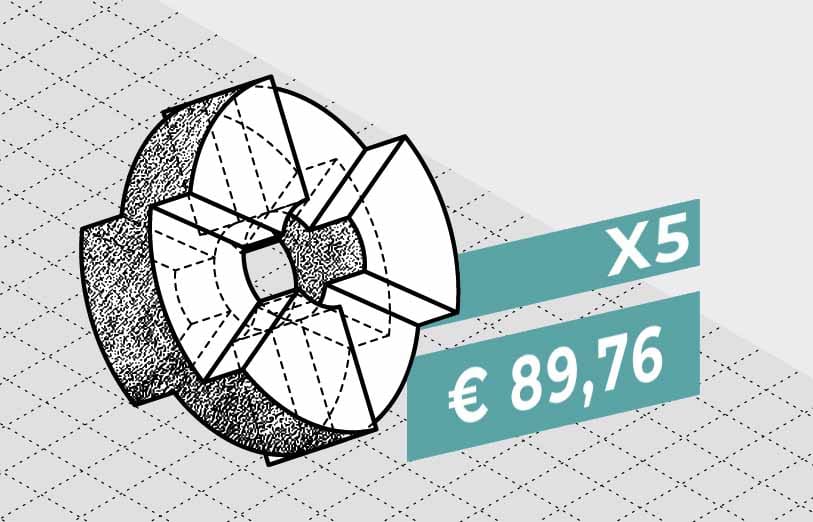 Get in touch with us about your creative idea, a starting outline or even a finished 3D model for a free quotation!