AWARDS & GIFTS – CRAFTMANSHIP
SUPERHERO TROPHY AWARDS
Escape Events asked for assistance in the 3D modelling of trophy awards for Retail Night 2020.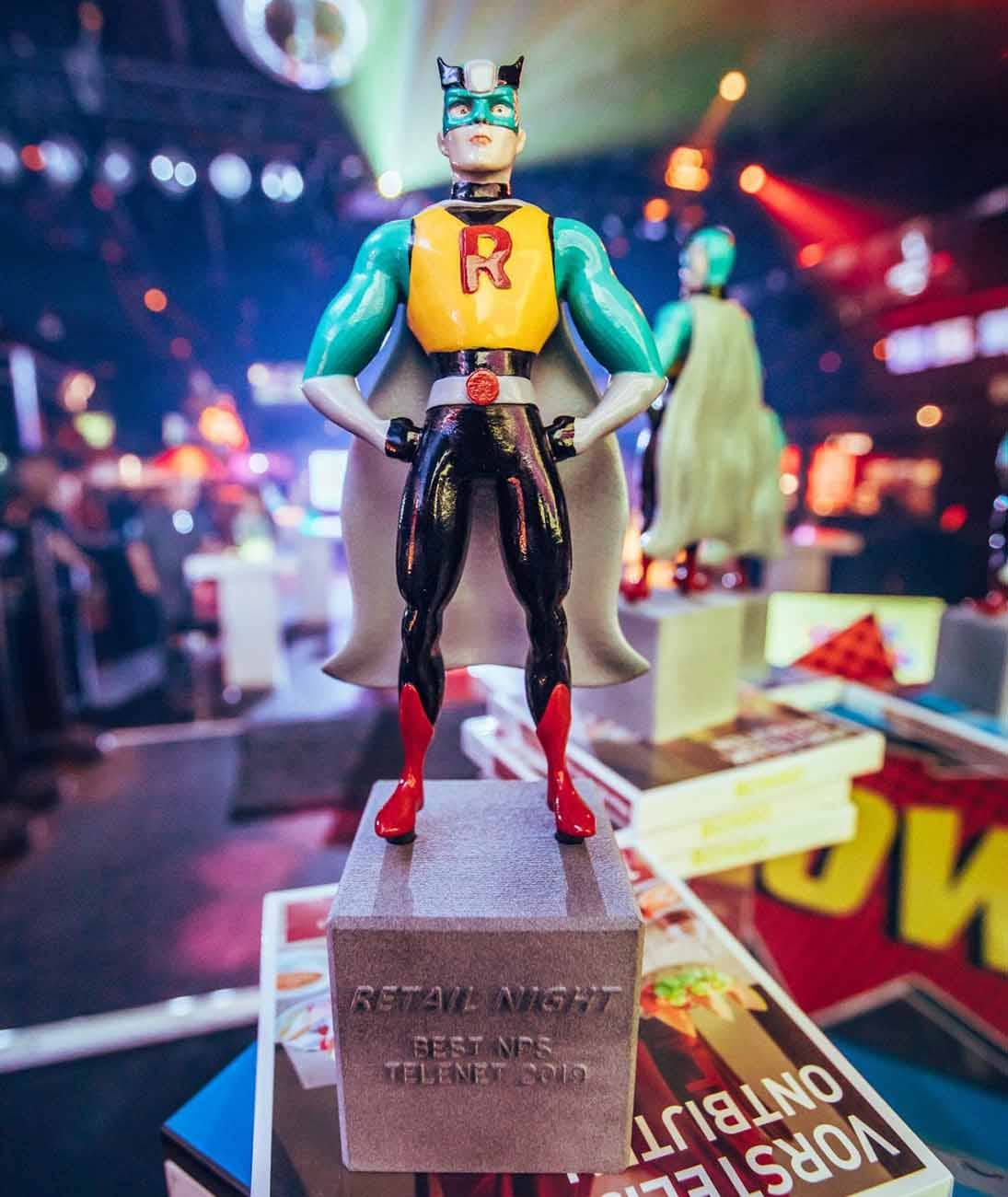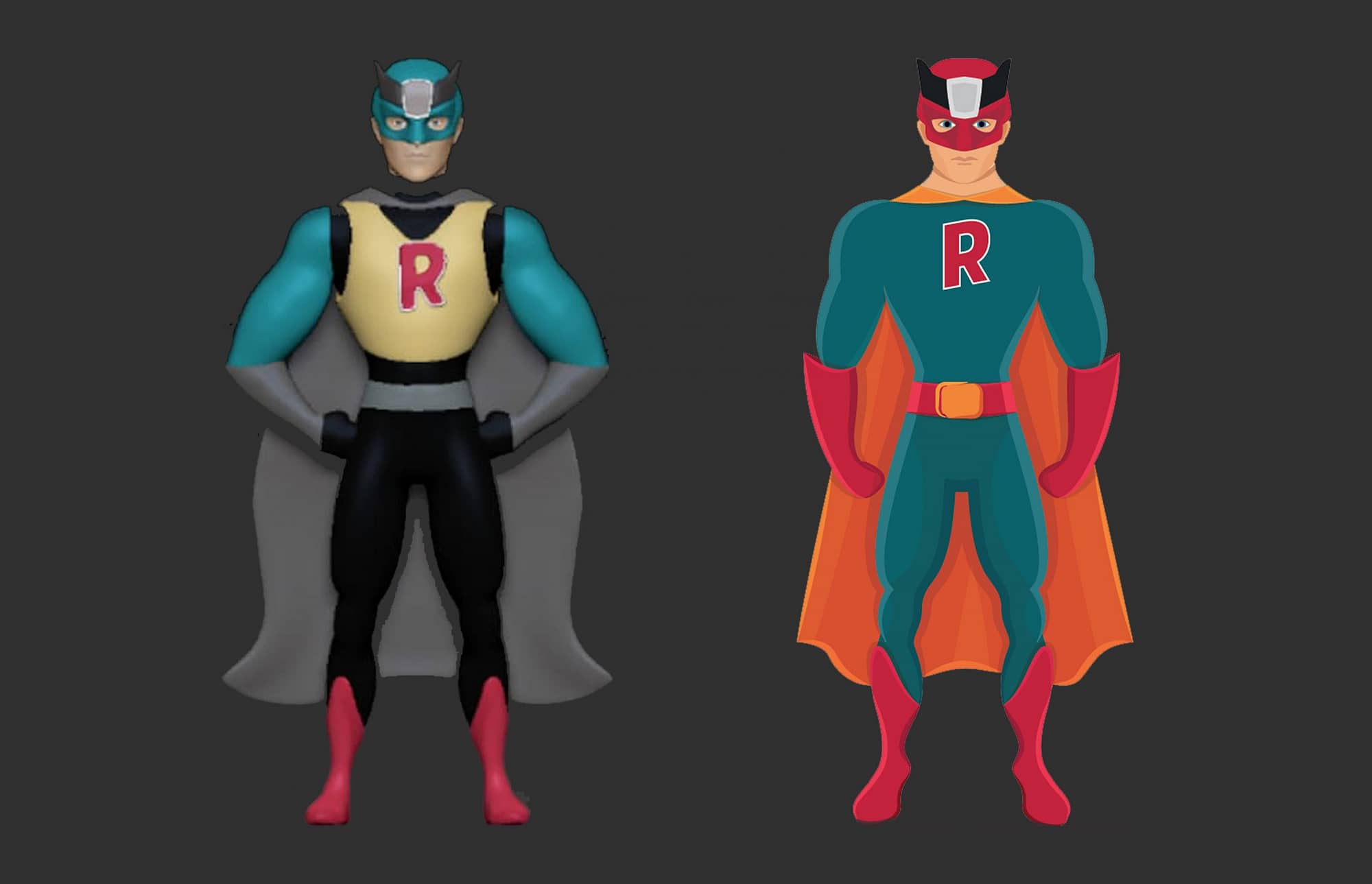 I. Project Description
Escape Events provided us with 2D illustrations and a project description that was necessary to 3D develop the Superhero trophy.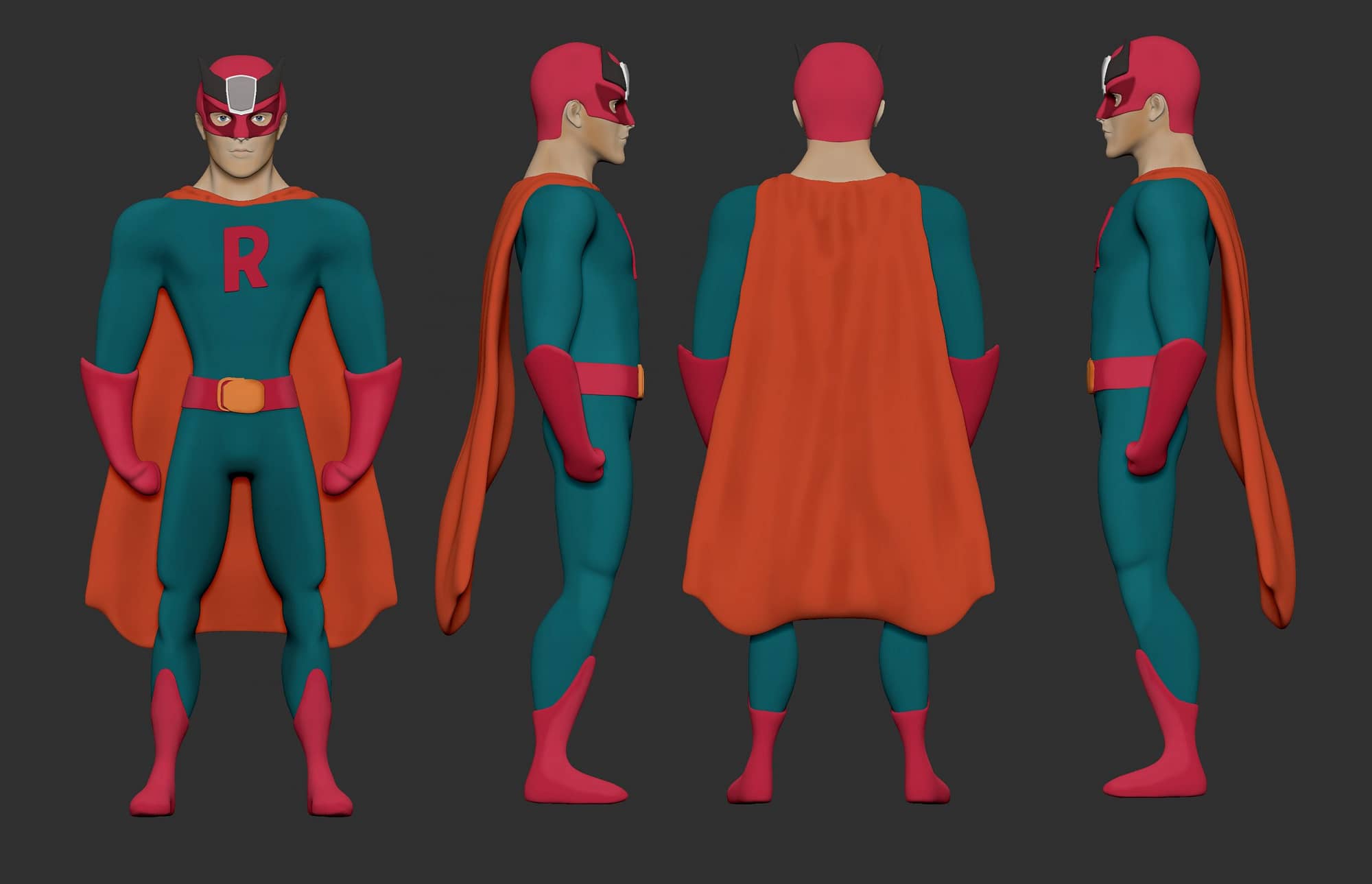 II. Digital 3D Model
A first 3D model was made by our designers. We managed to turn a 2D illustration image into something 3D.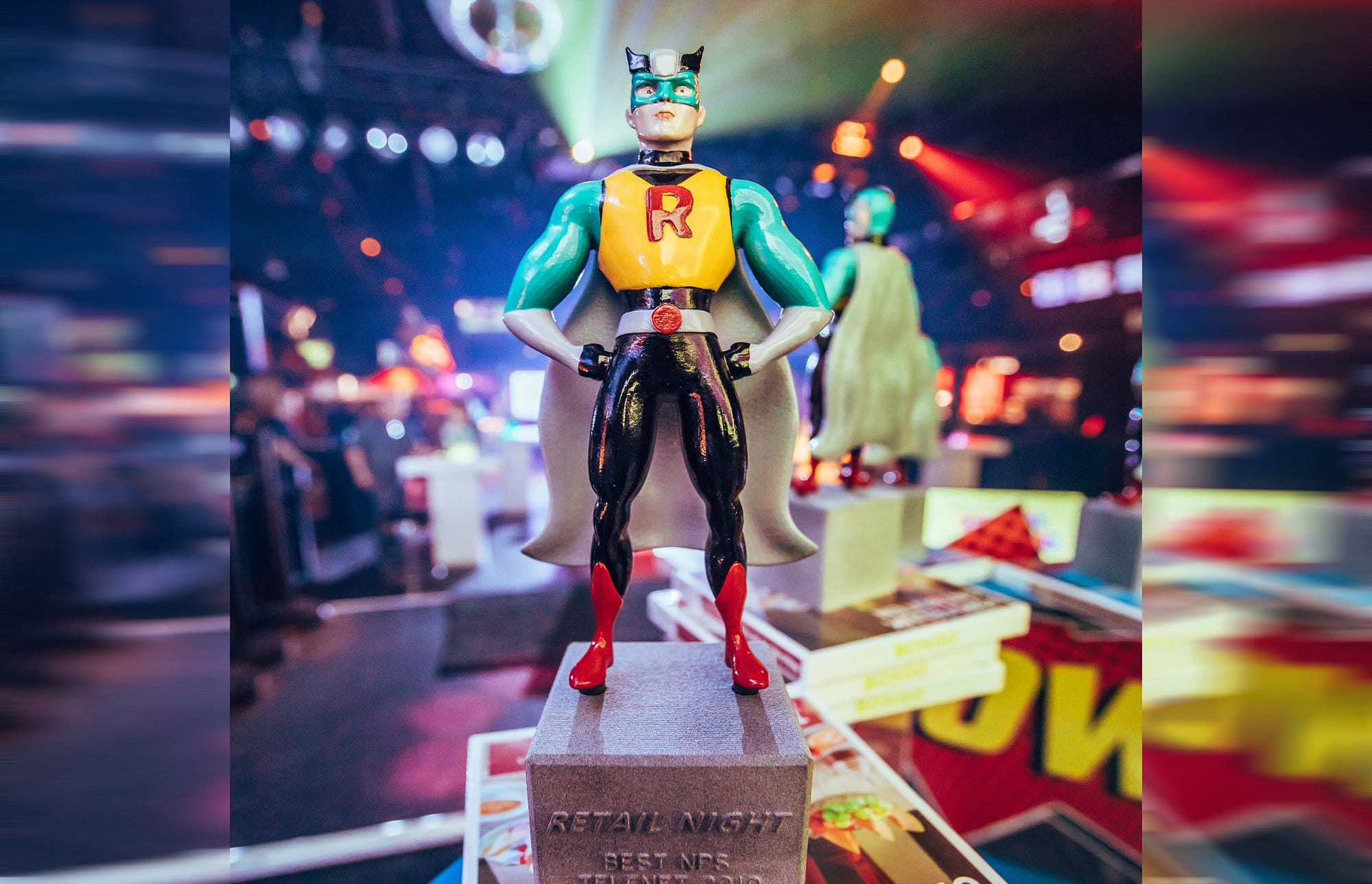 III. The result
The final model featured a female superhero and different colors than the initial prototype.
PROJECT INFO
We did the 3D modelling of the Superhero trophy awards while we outsourced the 3D printing & painting of the Superhero to another company in order to meet the extremely tight deadline. In total 8 superhero trophies were made.
• Client: Escape Events
• Date: February 2020
• Event: Retail Night 2020
• Dimensions: 7 cm x 22 cm (W x H)