COVID-19 CRISIS
At the beginning of the Covid-19 crisis, a lot of healthcare facilities scrambled to get a hold of as much PPE as possible before supply dried up or production suffered. The initial, short, but quite extreme supply chain impact of the COVID-19 crisis shocked not only the healthcare sector, but everyone. For us, this shock showed the very clear value behind one of the core reasons behind founding Kreate 3D, playing a part in changing our global supply system and how we think about manufacturing and product development.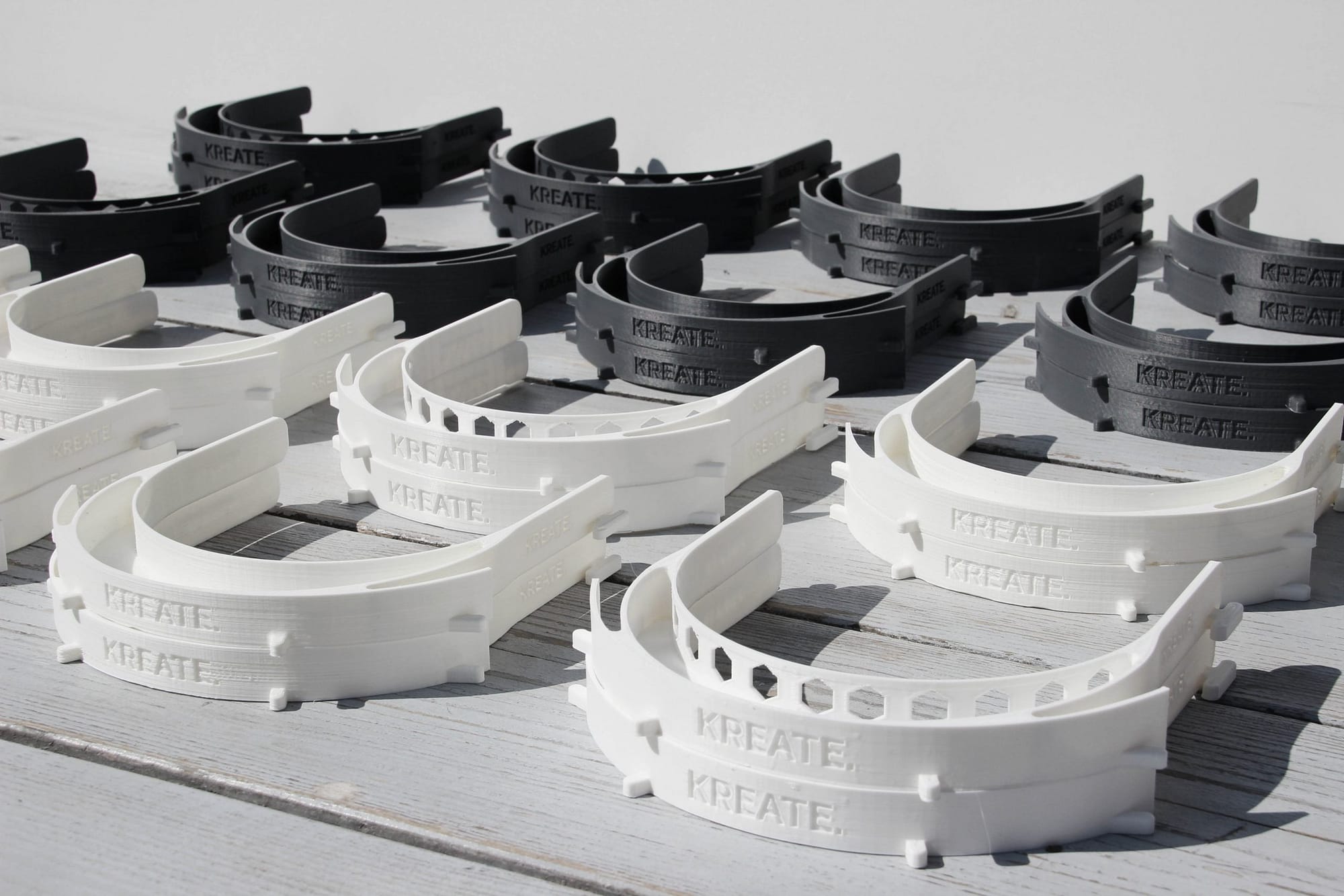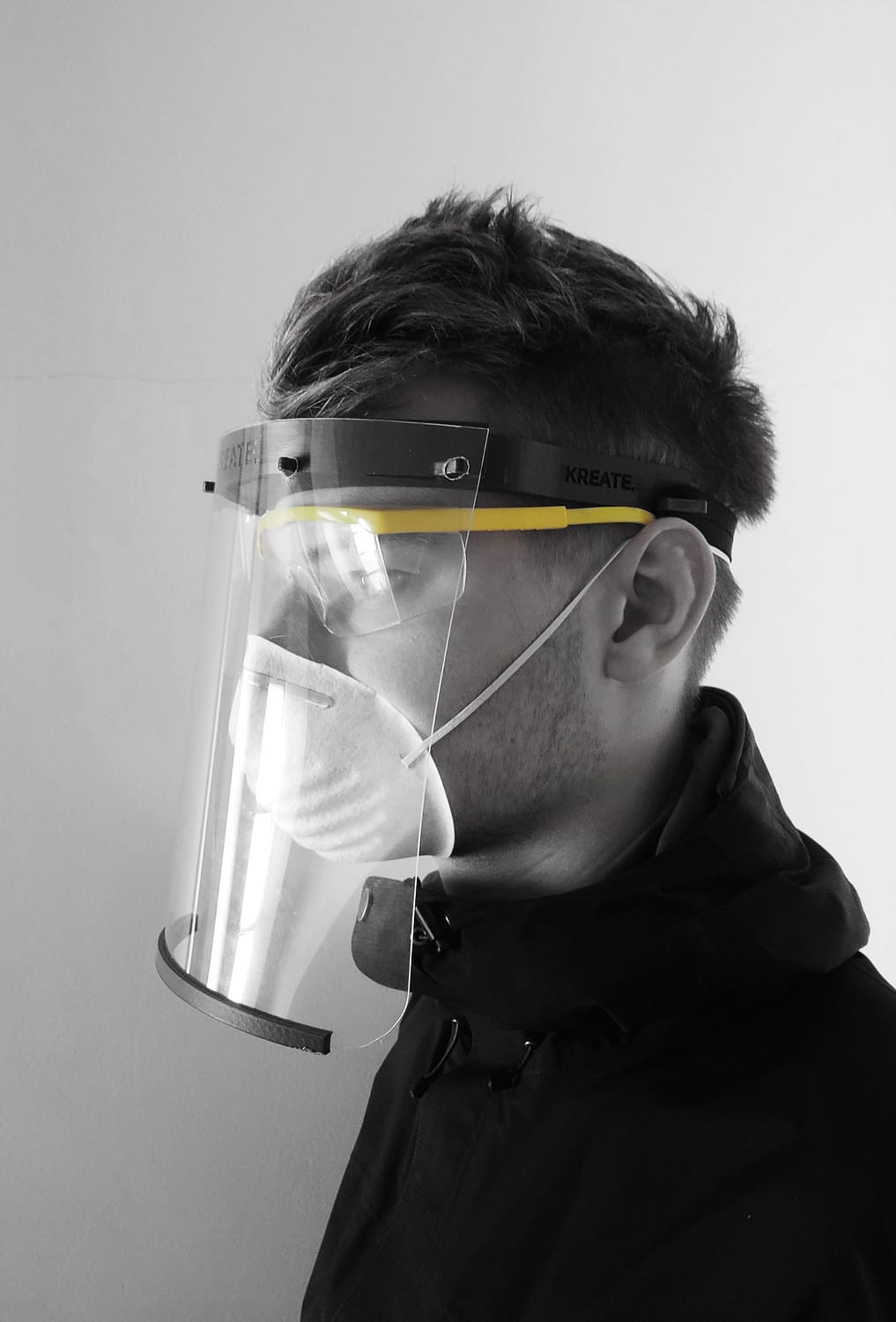 Another benefit of 3D printing is customization. We always go the extra mile to make sure the final product is perfectly adjusted to its intended purpose. These shields have two big priorities: as they will be worn all day, they must be as safe as possible, and they must be as comfortable as possible. Close inspection of the model revealed a couple of weaknesses to improve. We closed a potential ingress point from the top and removed the sharp edge from the face shield. We also came up with a 3D-printed visor band and an adjustable elastic strap.
The 3D printed elements are made from ABS, a material that can be sterilized through the H2O2 pressure method. The plastic shield is reusable and recyclable.
We are really proud to have done our part in protecting medical workers at the frontline of this COVID-19 crisis, in a faster, fully customized and more sustainable way.