ART & RELIGIOUS REPRODUCTION
DE DRIE GEZUSTERS VAN BRUSTEM
Kreate was busy recently, designing three lost holy statues. Tania Liekens, an enthusiast from Keerbergen, contacted us after it was uncovered that the statues of the 3 Holy Sisters of Brustem – Bertilia, Genoveva and Eutropia – disappeared, got stolen or destroyed from the Heiligen Chapel in Keerbergen, Belgium.
These precious statues had a lot of personal value to her, and replacing them would be very costly, as they were carved from stone. Next to that, only one image per statue was found, so making a faithful replica was nearly impossible.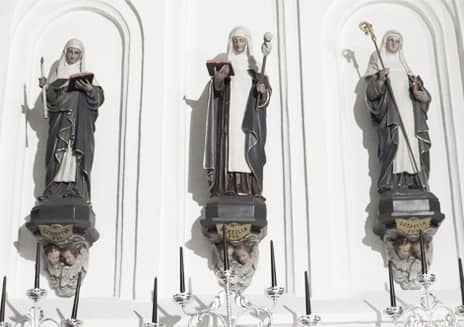 After finding us on the web, she reached out to us via email. She saw our product development page on our website, and wondered how far we could go with just one picture per statue, and for what price. We immediately picked up on the personal attachment she showed to these statues, and decided to go the extra mile for her, and her community.
In designing the three lost statues, our priority was making sure we could present the customer with faithful replicas, in terms of  appearance and colors, as if they were fashioned out of stone again. We worked hard on the design, until they were exactly as they should be in the eyes of the customer. This took a couple of feedback loops, but a perfect end result is always worth it! In printing, we made sure there were no visible printing lines, to give it a completely smooth appearance. As a finishing touch, they were painted by hand and airbrushing techniques.
The end result? We were able to delight our customer with three almost perfect replicas of about 60 cm height each, for a fraction of the price of a statue fashioned out of wood or stone. A quick result was appreciated as well, and now the 3 Holy Sisteres of Brustem can watch over the chapel again every night. Have you lost anything with personal value we could bring back to life? Or would you like to fully customize an object you own? Get in touch with us!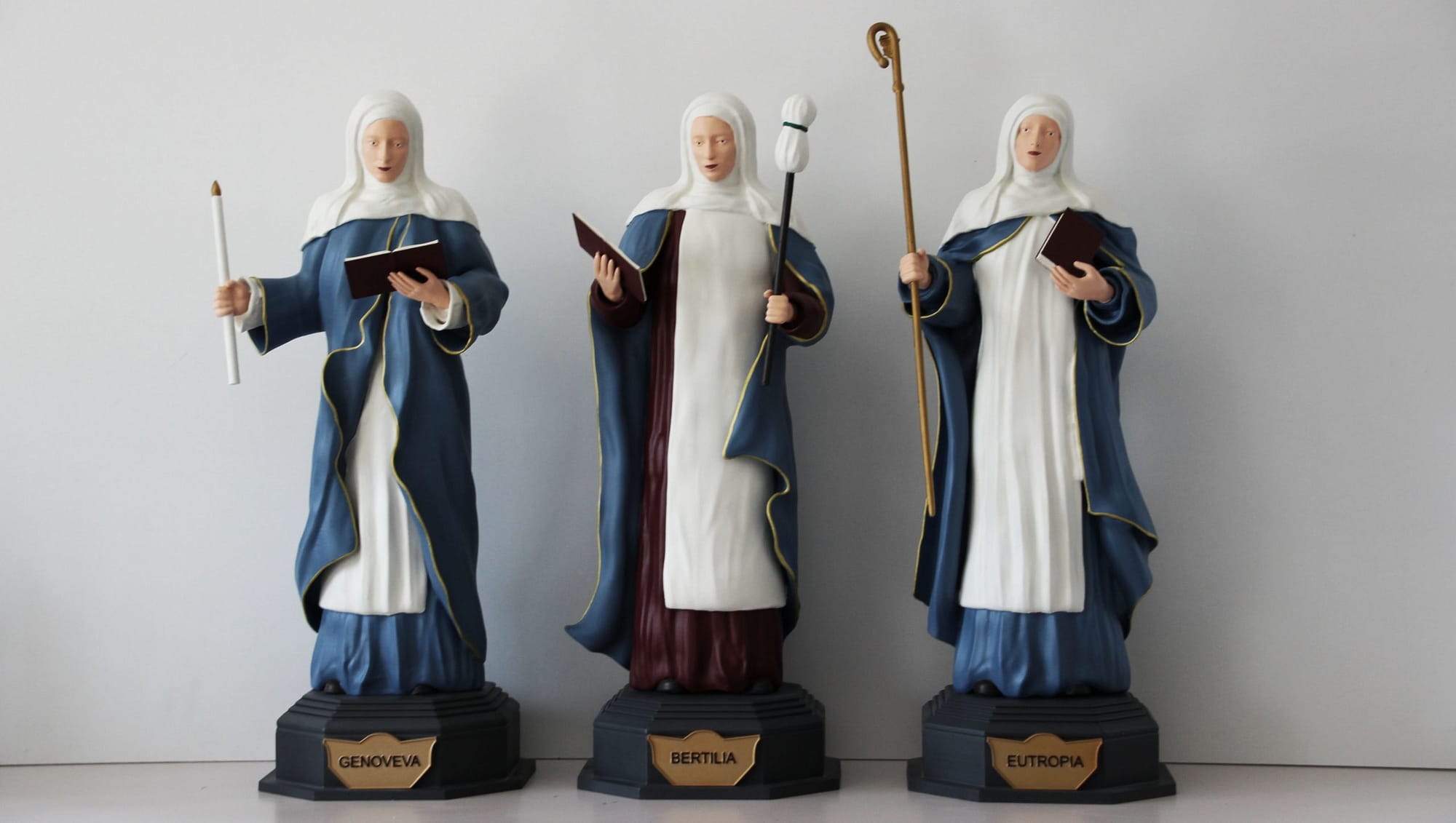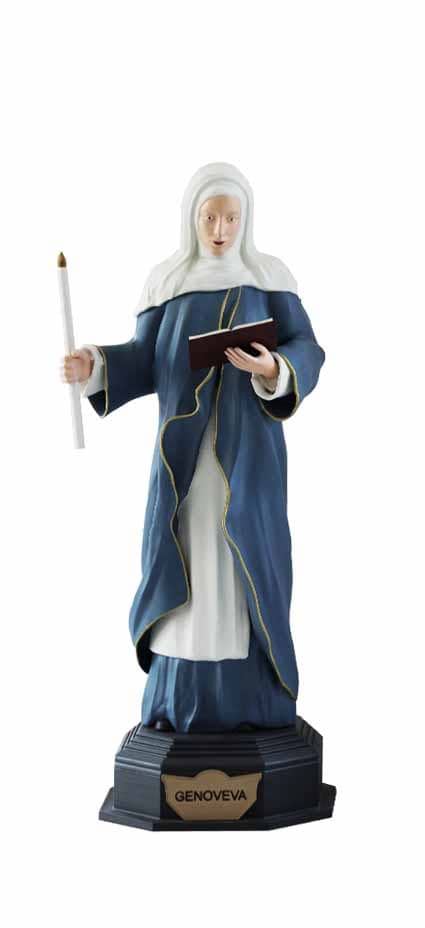 H. Genoveva
'The White Lady'. Genoveva was born in 422 and died on January 3rd 512 at 89 years of age. She is the Patron Saint against hairworm, child ilness and stomach aches.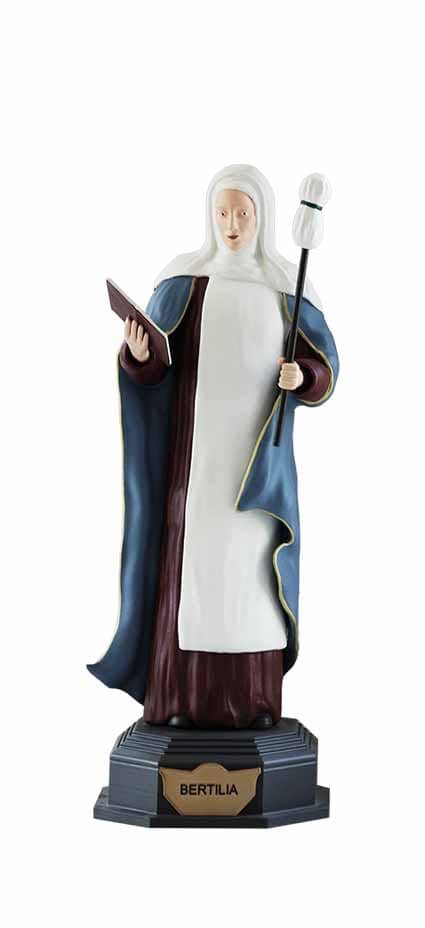 H. Bertilia
'The Remarkable Mind'. H. Bertilia is honored in Brustem. She lived in Maroeuil, near Atrecht in France, during the 7th century.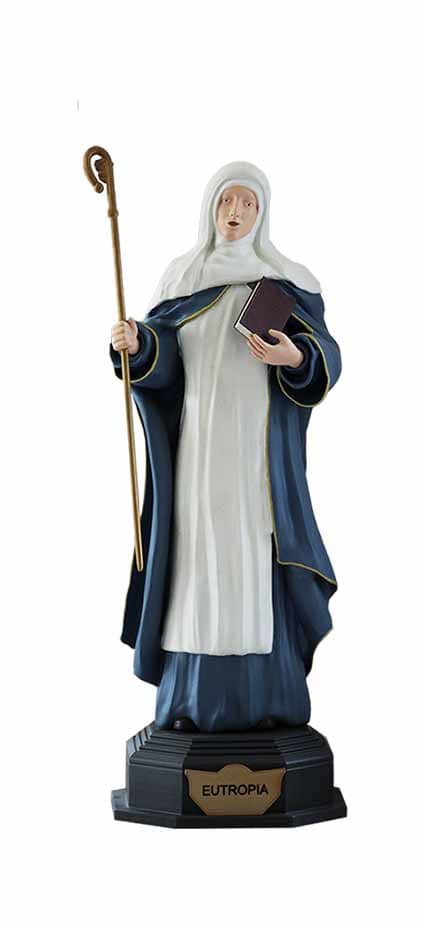 H. Eutropia
'The Good Nurse'. She was the sister of Nicasius, the bishop of Reims. Eutropia was killed in 407 together with her brother. The pilgrims invoke her against fevers and other illnesses.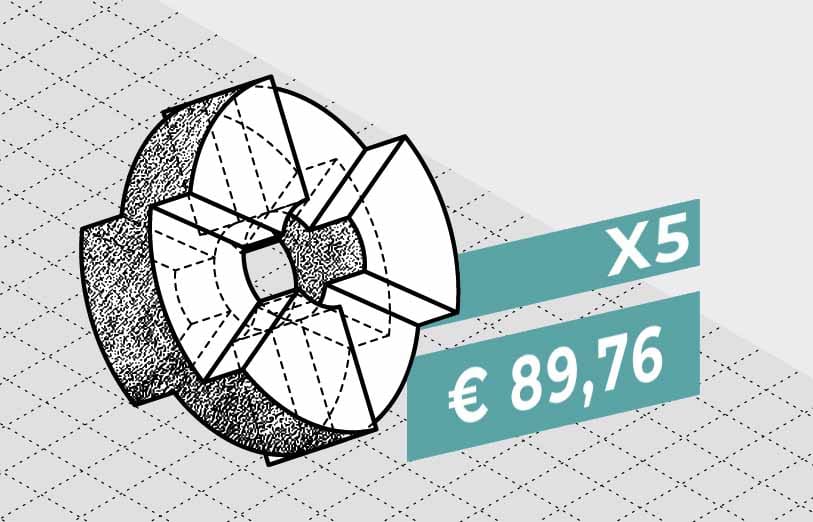 Get in touch with us about your creative idea, a starting outline or even a finished 3D model for a free quotation!