3D PRINT MATERIALS & TECHNOLOGIES
WE OFFER A WIDE RANGE OF MATERIALS & TECHNOLOGIES
IN-HOUSE 3D PRINT TECHNOLOGIES
FDM TECHNOLOGY
(FUSED DEPOSITION MODELING)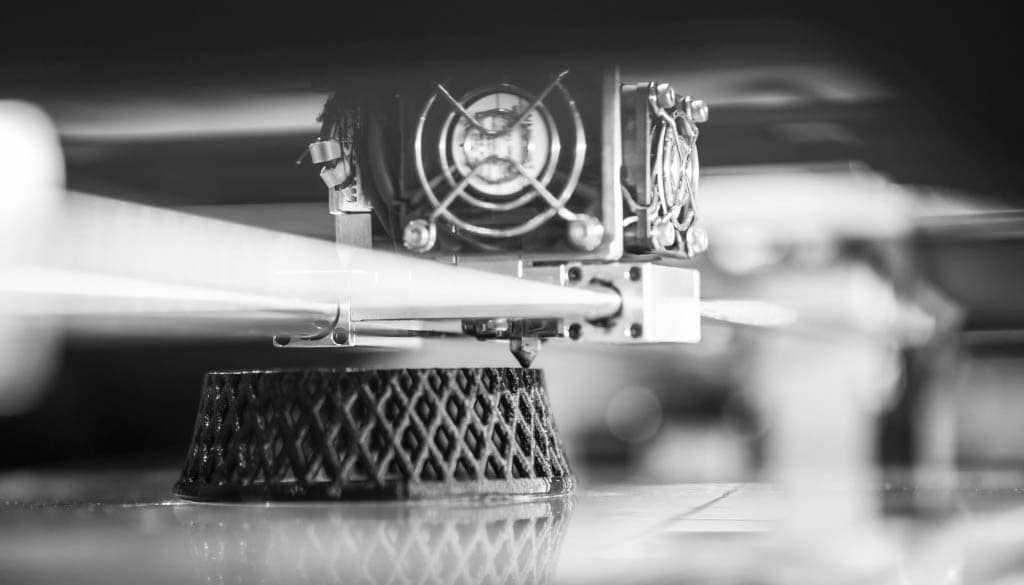 I. Used for rapid prototyping / proof of concepts
II. Building low cost models
III. When precision and surface finish is less crucial
IV. When a specific thermoplastic is required
MSLA TECHNOLOGY
(MASK STEREOLITHOGRAPHY)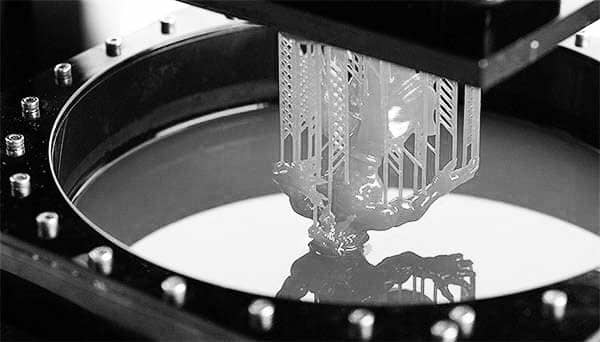 I. Functional and strong parts
II. Complex and highly detailed 3D prints
III. Faster printing time than FDM technology
IV. When serial or mass production is required
EVERY APPLICATION HAS ITS OWN MATERIAL REQUIREMENTS
Every project, design or 3D model is unique on its own and requires a different materiality. At Kreate 3D we offer a wide amount of materials for diverse applications.
FDM – PRINTING THERMOPLASTICS
PLA is one of the most ecological and biodegradable materials available on the market. It is a rigid and strong material and quite flexible. PLA is used for conceptual and functional prints.
Acrylonitrile Butadiene Styrene
ABS is usually choosen over PLA when higher temperature resistance and higher toughness is required. This material is oil based and less environmentally friendly than PLA.
Polyethyleentereftalaatglycol
PETG is a very tough material with good thermal resistance. Its use is universal but especially suitable for mechanical parts and both indoor and outdoor use.
HIPS can withstand much higher impact forces than ABS. This material is easy to paint, machinable, can be sterilised with the H202 pressure method and is food-safe.
Acrylonitrile Styrene Acrylate
ASA has many properties that make it good for engineering and outdoor purposes. ASA parts are very heat-resistant, durable, rigid and strong. 
Thermoplastic Polyurethane
TPU is mostly used for flexible applications, but its very high impact resistance can open for other applications.
PC is the strongest material of all, and can be an interesting alternative to ABS as the properties are quite similar.
Carbon fibers are extremely strong and cause the filament to increase in strength, stiffness, much lighter and dimensionally stable. 
MSLA – PRINTING PHOTOPOLYMERS
The standard photopolymer resin is suitable for rapid prototyping and conceptual models.
Functional & strong prints
Looking for functional prints that can withstand forces? Our engineering resin will do the job.
High detailed and flexible prints are possible with the Flexible Photopolymer Resin.
If you are looking for an ecological solution, our machines are able to print with ecological resin.
ALMOST EVERY COLOR IS POSSIBLE.