ART & RELIGIOUS REPRODUCTION
H. MARIA AMANDINA STATUE
After successfully designing 3 statues for a chapel in Keerbergen, we were contacted by a priest in Zonhoven. A planned extension of the Sint-Quintinus church, by which 2 new altars would be installed, triggered him into searching for inspiring ways to decorate them.
Normally, a custom reproduction of a statue is carved out of stone or wood. The result might be spectacular, but very cost-, time- or resource-efficient it is not. Make one mistake and you can start over. Once a carve is set, it can hardly be changed afterwards. You design and produce the statue at the same time. That is why he got in contact with Kreate 3D.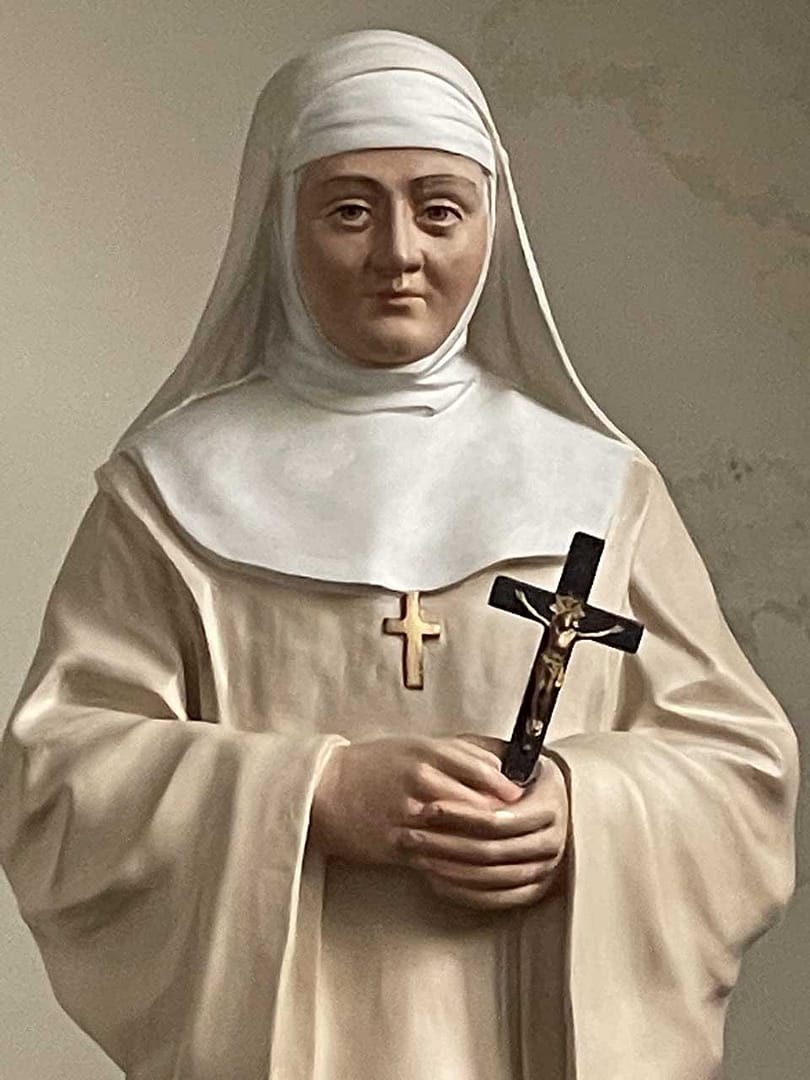 After hearing about us through a previous client, who provided us with our previous statue-related project,  he reached out via email. He wanted to fashion two statues, one original (and a Belgian first, read about it here) and a custom reproduction of Saint Maria Amandina, one of the Martyr Saints of China who was killed during the Boxer Rebellion of the late 19th century. 
As the church already had an existing statue to replace, we used tons of pictures from different angles to reproduce not only a truthfull replica, but also a flattering update that fits here historical image.
We gave her a bigger smile in comparison to the original. When she served her final post in China, she was able to gain the esteem of the locals, who knew her as 'the laughing foreigner'. This due to her humor, friendliness and her faith in healing through laughter. Even when meeting death, she showed true Franciscan joy as she and her companions sang 'Te Deum', the hymn of thanksgiving. 
The statue is 100 cm in height and are printed at an accuracy of 0.2 mm. As a final touch, we deployed our in-house post-processing techniques in order to apply color and a smooth finish to both statues. The material used and production techniques for this custom reproduction might be very different to a more classic approach, but the finished product looks just as good!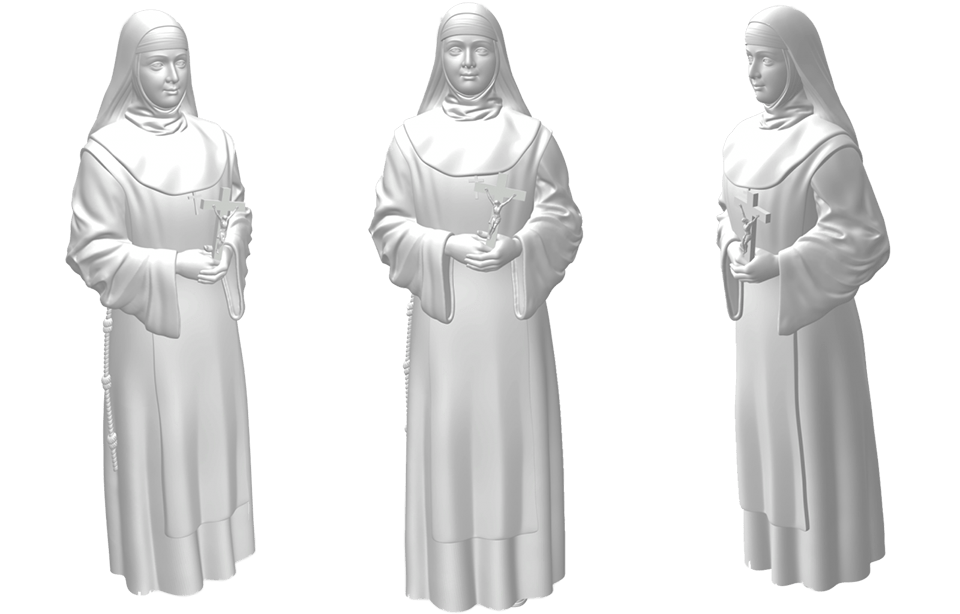 Sometimes, old and new go very well together! We are overjoyed to play a part in re-honoring a strong and inspiring woman. This custom reproduction will decorate the church in Zonhoven for quite a while! At the same time, we again proved the added value of our in-house, end-to-end service, as this project was delivered in a much more cost- and time-efficient way. Can we assist you with a similar project or idea? Or would you like to fully customize an object you own? Get in touch with us!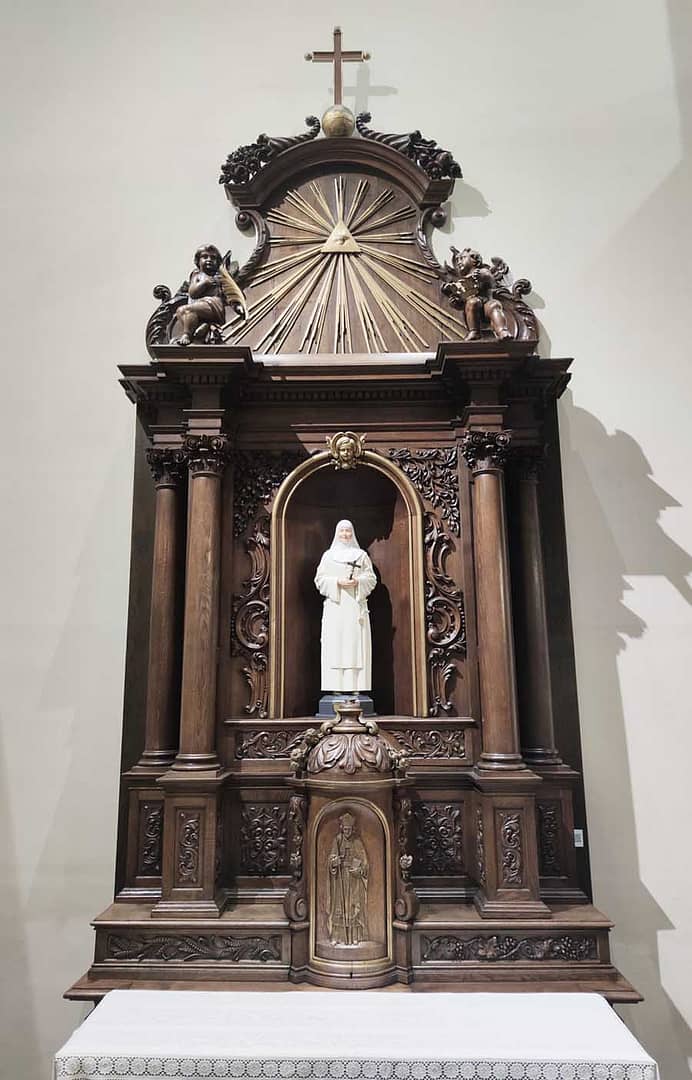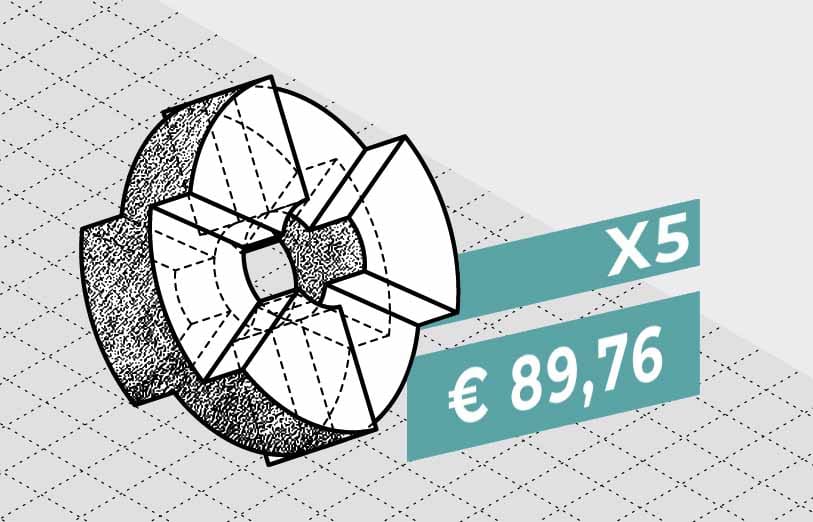 Get in touch with us about your creative idea, a starting outline or even a finished 3D model for a free quotation!